Monday, November 17, 2008
By an amazing coincidence, it was exactly a year ago today that I ranted about the
noise generated by leaf blowers
. Yet here I am today, at an unreasonably hour in the morning (at least by unemployed standards), listening to them use an internal combustion engine to turn a fan which then blows air around... and this is what they use to move leaves. (Not, for instance, a rake.)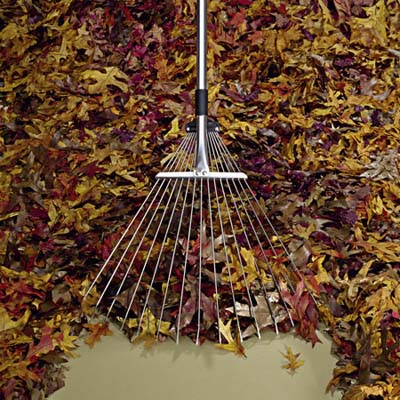 I love technology. Technology has brought us incredible things: the Internet, special effects in movies that DON'T look terrible, and genetically delicious Life cereal. However, when the line forms for people who think that technology isn't the answer to everything, I'll be at the front. Is it more efficient to use a leaf blower than the rake? Perhaps for the person having to move the leaves. But the
net
effect of a leaf blower is absolutely negative: consider the noise pollution, the air pollution, the consumption of fossil fuels, the energy used in the construction of the thing, etc. All so someone can save a few minutes waving a magical wand of air movement instead of, for instance, a rake.
One day a committee will be formed for the express purpose of making the world a better place. I hope to be on this committee. I will encourage the use of rakes or, at least,
quiet leaf blowers
. Why? Because the quiet is good for us all.